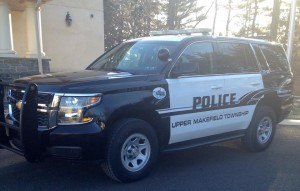 A pedestrian and their dog were hit by a vehicle in Upper Makefield late Thursday afternoon.
Police said the person and their pooch were struck on Taylorsville Road in front of Colonial Farms.
Medics transported the injured person to St. Mary Medical Center in Middletown, and the dog was taken to a veterinarian.
Police said there was an "upset driver" at the scene.
Witnesses to the crash have been asked to call Corey Huff at 215-968-3020.