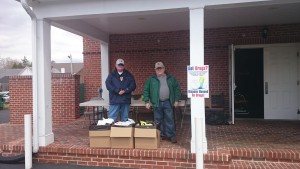 Residents are invited to conduct some spring cleaning and turn over their unused, unneeded, or expired prescription medications this Saturday.
Bucks County law enforcement will team up with several groups to take part in the National Prescription Drug Take-Back Day from 10 a.m. to 2 p.m. at a number of locations.
Authorities said the drugs collected are taken to an out-of-county facility and incinerated.
In fall, Bucks County collected 9,843 pounds of unused, unneeded or expired prescription medications.
Residents can go to any one of the locations in the county – no questions asked – and drop off their medications to local police department sites where an officer and volunteers will be available.
Newtown Fire Association, 14 Liberty Street, Newtown Borough
Newtown Township Municipal Building, 100 Municipal Drive, Newtown
Upper Makefield Police Department, 1076 Eagle Road, Upper Makefield
Click here for more information about what medications will be accepted and additional resources.
If you cannot make the Saturday event, there are more than 30 drop-off locations in the county that are permanent.