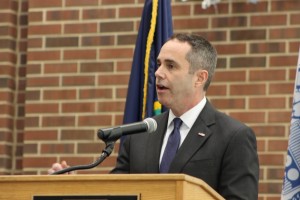 A new package of legislation would add concurrent jurisdiction in matters involving environmental crimes investigated by the Pennsylvania Attorney General's Office.
The legislation has been proposed by state senators Steve Santarsiero and Maria Collett, both Democrats. They are seeking support from other senators.
"The legislative packet the senators are introducing will provide the OAG with concurrent jurisdiction in environmental criminal cases under Pennsylvania's Solid Waste Management Act, Clean Streams Law, and Safe Drinking Water Act. Currently, the OAG cannot take action in such cases unless it first receives a referral from the local district attorney, the Department of Environmental Protection, or another agency with jurisdiction," the lawmakers' statement said.
Santarsiero, who district covers part of the Levittown area, said the legislation gives the attorney general's office would be provided "greater ability to pursue bad actors who violate our constitutional right to clean air, pure water and the preservation of our natural resources."
"As a former Chief Deputy Attorney General for Environmental Protection in Pennsylvania, I have firsthand experience in how cumbersome, time consuming, and counter-productive the current process can be. It's time to untie the hands of our state prosecutors so that they can bring those who commit such crimes to justice," Santarsiero said.
"As legislators, one of our jobs is to make sure our government has the tools it needs to keep our communities safe and go after those who endanger them," Collett said.