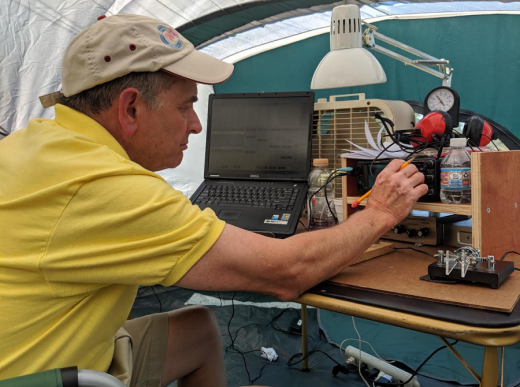 Almost appearing as fast-growing trees, a group of metal antennas were planted in a field at Tyler State Park in Newtown Township over the weekend.
The antennas were set up – some in only a matter of minutes – by volunteers from the Penn Wireless Association, which meets monthly at the Falls Township Municipal Building, as part of the international Field Day. The event is a 24-hour competition held each year between amateur radio operator groups. From Morse code to voice communications, the operators made contacts with stations as far away as Hawaii.
The members of the Penn Wireless Association set up camps and stayed at the park while they use six stations to make contacts around the country and Canada. As part of Field Day, group members noted their contacts and will submit them as part of a national competition.
While the event is a competition and includes plenty of banter among group members, it also provides the real-world benefit of preparing for emergencies, said Penn Wireless Association Vice President Steven Willans.
Amateur radio operators – who are not that amateur in reality and receive licenses from the federal government – also use Field Day as an emergency communication exercise to prepare for scenarios when regular communications go down.
Willans and Penn Wireless Association member Alex Lloyd Gross explained how and when amateur radio operators have helped pass along communications and emergency messages from disaster areas. One example was during Hurricane Sandy in 2012.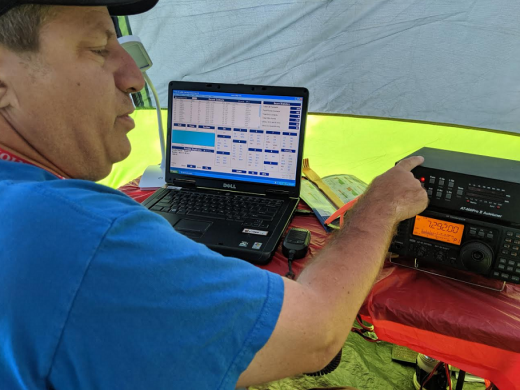 "Everyone thinks their phone can do everything," Willans said. "And they don't always work."
Field Day provided encouragement for groups to use renewable energy sources to help run the equipment it took to get stations on the air.
The local group had six stations broadcasting from the state park on Saturday and Sunday.
While Gross made voice contacts from his tent, Howard Rubin sat a bit away tapping our Morse code signals to other broadcasters across the nation.
Willans said one of the benefits of the outdoor event at the busy state park was to drum up attention for amateur radio and getting fresh faces involved. The club president said there appears to be more interest from kids after about two decades with little interest due to cultural changes.
"Being a nerd is cool now," Willans said with a chuckle.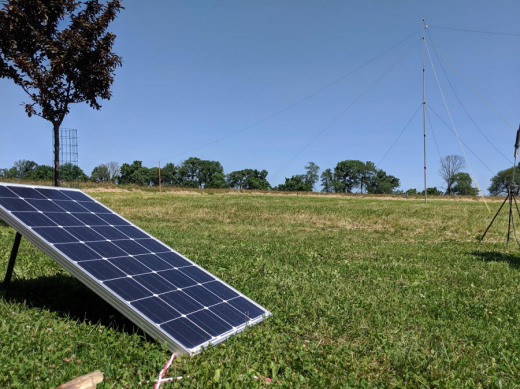 Gross said he was thrilled to be part of the annual event and grew up with an interest in amateur radio, finally getting his first kit when he could buy it himself.
Rubin said one of his favorite parts of Field Day was getting to take part in his hobby, provide the ability to help in an emergency, and score points with each contact to far away stations.
"This is fun," he said.