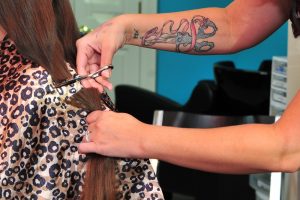 Pennsylvania has become the latest state to accept other states' occupational licenses.
Gov. Tom Wolf on Monday signed bipartisan legislation that will allow individuals who obtain occupational licenses in other states be used in Pennsylvania if they move there.
"This new law will reduce barriers for new Pennsylvanians to work here and shows this is a land of opportunity," Wolf said in a statement. "Portability is especially helpful for members of the military and their spouses who frequently move between states in service of the country and often have difficulty quickly getting a license to work in their profession."
One in five Pennsylvania workers needs a license to do their jobs, according to the governor's office. Before this reciprocity legislation, new residents who acquired occupational licenses in other states still had to go through Pennsylvania's sometimes lengthy and complicated licensure process to practice in the state.
Among the jobs affected, according to the governor's office, are cosmetologists, massage therapists, nurses, teachers and lawyers.
In April, Arizona became the first state to accept out-of-state occupational licenses.