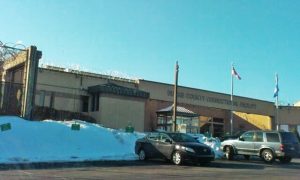 A male inmate at the Bucks County Correctional Facility died by apparent suicide early Tuesday.
Bucks County spokesperson Larry King confirmed the inmate in his early 30s was found dead at the Doylestown Township correctional facility.
Bucks County Detectives were investigating the apparent suicide to rule out foul play.
The county coroner was not immediately available for comment as of Wednesday evening.
According to Pennsylvania Department of Corrections data, the Bucks County Correctional Facility has had two deaths by suicide, two attempted suicides, and four non-suicide deaths between 2015 and 2018.