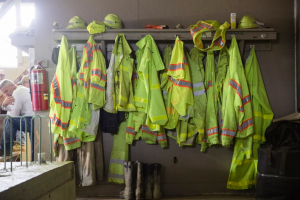 Bucks County's unemployment rate went up.
Data from the federal government shows that Bucks County's unemployment rate went from 2.9 percent in April to 3.4 percent in May, the latest month that data is available. The jump is not too drastic as the March unemployment rate for the county was 3.4 percent and it was 3.7 percent for February.
Last Friday, the Pennsylvania Department of Labor and Industry released statewide unemployment data for June. The numbers showed the statewide unemployment number remained steady at 3.8 percent, a low last seen since the 1970s.
Data from the U.S. Bureau of Labor Statistics put the national unemployment rate for June at 3.7 percent.
In June, the largest increase in jobs across the state was in the information sector.