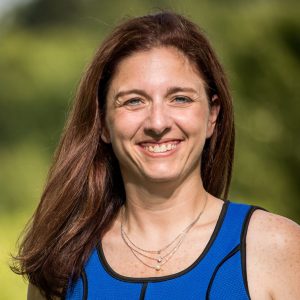 A Bucks County official who serves as a borough council person has entered the Democratic primary for the First Congressional District.
Democrat Dr. Christina Finello, who was born in Bristol and lives in Ivyland Borough, said incumbent Republican Congressman Brian Fitzpatrick "isn't getting the job done in Washington."
"Instead of standing up for our families, he stands on the sidelines and hands the keys over to powerful interests like Wall Street banks, insurance and drug companies, and even President Trump. It's time for a change, and time to elect someone who will fight for our district's families in Congress, day in and day out," she stated.
Finello graduated from Archbishop Wood Catholic High School in Warminster and the University of Pennsylvania. She received a joint law degree and doctorate in clinical psychology from Villanova Law and Drexel University. She presently works as the deputy director of the Bucks County Department of Housing and Human Services.
"I'm running for Congress because our district deserves a leader who will stand up to powerful interests and fight to put families first again," she said in statement. "Through my work improving access to care and my personal experience caring for my own family, I've seen firsthand how America's health care system is slanted in favor of big insurance and drug companies, instead of people seeking the care they deserve."
Finello is married to Todd and has two daughters, Katie and Nora.
So far, Democratic Pennsbury School Board member Debra Wachspress and Bucks County Prothonotary Judi Reiss, both residents of Lower Makefield, have announced they are running. On the Republican side, Northampton resident Andrew Meehan is challenging Fitzpatrick in the primary.