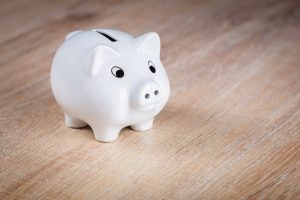 Bring in at least $384,447 in yearly income, and you'll be among the top 1 percent of earners in Pennsylvania, according to a Wall St. 24/7 analysis of the ultra wealthy in every state.
The $384,447 threshold was the 15th highest among the 50 states, according to the analysis. The average income of the top 1 percent in the state is $1,043,478, and the median income among the state's residents is $27,252, 24/7 Wall St. reported.
The share of residents in Pennsylvania with bachelor's degrees is 18.3 percent.
24/7 Wall St. examined data published by the Internal Revenue Service to calculate the minimum income level to be in the top 1 percent of earners in each state. States with prominent economic centers or several resort locations tend to have higher thresholds to reach the top 1 percent level, the analysis said.
Between the years 2009 and 2015, the earnings of those in the top 1 percent increased by nearly 34 percent, according to the Economic Policy Institute, while the earnings of the remaining 99 percent grew at only 10.3 percent. This has widened income inequality in the nation, according to the institute.
—
State-by-State: Minimum Income to Reach Top 1 Percent
| | | | | | |
| --- | --- | --- | --- | --- | --- |
| Rank | State | Top 1% Earn at Least: | Avg. Income of Top 1% | Median Income | Adult Bachelor's Degree Attainment |
| 1 | Connecticut | $663,009 | $2,178,625 | $43,490 | 21.5% |
| 2 | Massachusetts | $584,022 | $1,812,907 | $43,631 | 23.4% |
| 3 | New Jersey | $570,745 | $1,509,794 | $28,522 | 23.4% |
| 4 | New York | $555,569 | $2,058,789 | $27,190 | 19.9% |
| 5 | California | $526,427 | $1,690,208 | $27,861 | 20.4% |
| 6 | Washington | $453,422 | $1,437,517 | $43,783 | 21.7% |
| 7 | Illinois | $447,860 | $1,304,046 | $27,526 | 20.5% |
| 8 | Colorado | $439,756 | $1,228,432 | $28,650 | 24.8% |
| 9 | Maryland | $432,960 | $1,104,925 | $43,823 | 21.0% |
| 10 | Virginia | $422,484 | $1,073,199 | $28,450 | 21.5% |
| 11 | Minnesota | $413,794 | $1,118,885 | $28,712 | 23.0% |
| 12 | Texas | $404,101 | $1,139,760 | $26,525 | 18.8% |
| 13 | Florida | $396,548 | $1,351,722 | $25,533 | 18.2% |
| 14 | New Hampshire | $389,178 | $1,138,971 | $43,522 | 22.3% |
| 15 | Pennsylvania | $384,447 | $1,043,478 | $27,252 | 18.3% |
| 16 | Georgia | $382,393 | $982,757 | $25,852 | 18.6% |
| 17 | North Dakota | $377,234 | $935,001 | $43,036 | 21.1% |
| 18 | Oregon | $368,575 | $941,053 | $27,676 | 20.1% |
| 19 | Wyoming | $363,393 | $1,560,589 | $28,089 | 17.4% |
| 20 | Utah | $362,674 | $1,090,667 | $27,931 | 21.5% |
| 21 | South Dakota | $362,205 | $1,056,647 | $27,516 | 19.5% |
| 22 | Kansas | $360,218 | $952,615 | $27,313 | 20.6% |
| 23 | North Carolina | $359,624 | $907,995 | $26,397 | 19.2% |
| 24 | Alaska | $357,908 | $800,026 | $28,520 | 18.6% |
| 25 | Rhode Island | $355,143 | $935,856 | $27,267 | 19.8% |
| 26 | Louisiana | $354,778 | $898,976 | $25,522 | 15.3% |
| 27 | Delaware | $353,663 | $824,115 | $27,784 | 18.0% |
| 28 | Arizona | $353,305 | $925,678 | $26,896 | 17.8% |
| 29 | Nevada | $350,199 | $1,567,761 | $27,162 | 15.6% |
| 30 | Tennessee | $343,980 | $1,005,412 | $26,091 | 16.5% |
| 31 | Nebraska | $341,353 | $894,390 | $27,782 | 20.4% |
| 32 | Wisconsin | $338,328 | $945,321 | $27,639 | 19.2% |
| 33 | Michigan | $335,576 | $979,666 | $26,165 | 17.1% |
| 34 | South Carolina | $333,718 | $822,021 | $25,944 | 17.2% |
| 35 | Ohio | $331,200 | $832,833 | $27,029 | 17.0% |
| 36 | Missouri | $328,307 | $943,017 | $26,522 | 17.5% |
| 37 | Oklahoma | $325,824 | $865,654 | $26,512 | 16.6% |
| 38 | Iowa | $320,582 | $756,424 | $28,140 | 18.7% |
| 39 | Montana | $319,468 | $802,220 | $26,328 | 20.6% |
| 40 | Vermont | $318,783 | $787,357 | $27,299 | 21.8% |
| 41 | Hawaii | $313,419 | $801,742 | $28,238 | 21.2% |
| 42 | Alabama | $313,170 | $802,225 | $25,703 | 15.4% |
| 43 | Idaho | $308,265 | $866,847 | $26,783 | 18.2% |
| 44 | Indiana | $308,232 | $814,884 | $26,524 | 16.1% |
| 45 | Maine | $302,124 | $727,410 | $26,997 | 19.3% |
| 46 | Kentucky | $288,860 | $752,547 | $26,125 | 13.6% |
| 47 | Arkansas | $268,412 | $992,874 | $25,493 | 14.1% |
| 48 | Mississippi | $265,138 | $648,830 | $24,580 | 13.3% |
| 49 | West Virginia | $259,702 | $533,534 | $25,557 | 12.0% |
| 50 | New Mexico | $256,168 | $643,395 | $25,346 | 15.1% |
Source: Wall St. 24/7