Provided by the Bucks County Department of Consumer Protection: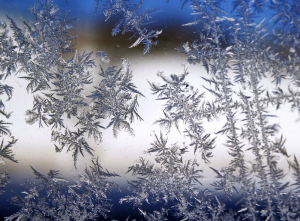 When considering signing or "agreeing" to a contract with a home heating oil company keep the following in mind:
Make sure that you understand all of the terms of the contract. It is recommended that you first ask the company for a blank, paper contract to be sent to you in advance of agreeing to or signing with the company.
Many companies will record the conversation when you call to inquire about contracting with them and, if you do agree, this will be considered a verbal contract which is acceptable in Pennsylvania.
Make sure that if it is an "automatic renewal" contract that you understand the renewal terms and/or when the contract expires.
Make note of when your contract starts and when it ends. Most contracts have a "terms and conditions" section that includes a financial penalty for canceling a contract.
An important part of your contract should outline what happens if you use less fuel than you prepaid for. Most companies offer a pre-pay program that will lock the consumer in at a certain price for the entire year, however if the price of oil drops you are still stuck paying the higher price.
Available Contract Options:
The Cap Protection Program- A cap protection is usually a two or three hundred dollar upfront fee that guarantees the agreed upon price and if the price of oil drops so will your cost. If the price increases, the cap guarantees that the price will not exceed what you agreed upon for price per gallon.
The Budget Program-allows you to pay monthly, for a term of twelve months, at a set price per gallon.
Automatic Delivery (@market price) – a one year term to have deliveries made automatically and billed at the market price for that day.
Cash On Delivery (COD) from any company that you choose. There is usually a minimum delivery amount required with this option. The price you pay will be the market price.
We encourage every consumer to ask questions before agreeing to anything. Make no commitment until you know the costs and penalties and understand the terms fully.
It's Oil Delivery Day!
What can you do to protect yourself in this "transaction of trust"?
Make sure that you look for a current (within a one year time frame) sticker/seal from your county or state Weights and Measures Department placed on the back of the oil truck. This assures you that their meters have been tested for measurement accuracy. If you are not at home when the delivery is made, you can simply ask the company when their truck was last inspected.
Once delivery is complete you should receive a printed meter ticket from the driver with the following information on it;
The company's name and address, the date & time of delivery, Purchaser's name & address, product identification, the drivers signature and/or employee number, company truck #, price per gallon, volume in terms of gallons, to the nearest 1/10 of a gallon, a printed non-repetitive serial number, The statement "volume adjusted to 60 degrees F" if automatic temperature compensation is used.
Home heating oil companies doing business in Pennsylvania must follow strict regulations as set forth by the National Institute of Standards and Technology.
Monthly Fraud Alerts brought to you by Bucks County Crimes Against Older Adults Task Force 24-hour hotline: 1-800-490-8505, Bucks County District Attorney's Office: 215-348-6344, A Woman's Place (AWP): 1-800-220-8116, Bucks County Area Agency on Aging: 267-880-5700, Bucks County Office of Consumer Protection: 215-348-6060, Bucks County Coroner's Office: 215-348-3852, Bucks County Register of Wills: 215-348-6265, Network of Victim Assistance (NOVA): 1-800-675-6900, and U.S. Dept. of Health and Human Services/OIG: 1-800-447-8477.