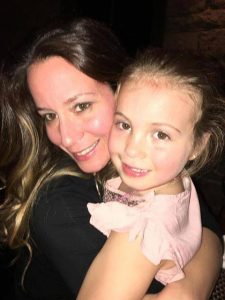 The murder of a 7-year-old Pennsbury School District student has led to lawmakers introducing legislation in Harrisburg.
On Friday, State Sen. Steve Santarsiero, State Rep. Tina Davis, and State Rep. Perry Warren and family members of Kayden Mancuso announced state Senate and companion House of Representatives bills – titled "Kayden's Law" – reform the child custody hearing process.
Kayden was killed last summer in Philadelphia by her father during an unsupervised visit. Her father, who killed himself, had a history of threatening actions and a Bucks County judge had approved unsupervised visits. The death of the student of Pennsbury's Edgewood Elementary School in Lower Makefield brought spotlight locally to the child custody process.
According to a legislation co-sponsorship memo from Santarsiero, Kayden was the 647th child of a divorced or separated couple to be murdered by a parent since 2008.
"Kayden's Law will provide children in the family court system with greater legal protections by adding to the evidence judges must consider in making custody and visitation decisions, establishing an evidentiary hearing to thoroughly vet allegations of abuse, and urging the Administrative Office of Pennsylvania Courts to implement an ongoing, evidence-based training program for judges and other relevant court personnel regarding child abuse and domestic violence, which is crucial for those whose decision-making affects potentially life and death scenarios every day," Santarsiero's office said.
"We are long overdue for serious reforms to the current system and this legislation takes a big step toward addressing these issues and, hopefully, will save lives," said State Rep. Davis, a Democrat from Bristol Township.
"Kayden's family's remarkable courage, persistence … and love has led to the introduction of Kayden's Law, which will ensure that the health and safety of the child is the first priority in custody proceedings," said State Rep. Warren, a Democrat from Newtown Borough.
"It is our greatest responsibility as legislators to protect the health and well-being of our children," said Santarsiero, a Democrat from Lower Makefield. "Right now, Pennsylvania is not doing enough to ensure that children going through custody proceedings in our family courts are protected. Parental rights should not outweigh the safety of the children involved, especially in cases where evidence of abuse or unstable behavior are so prevalent."
Kayden's Law was created with input from the girl's family, who have become advocates for reform.
"It's so encouraging to have this support. I think we all realize going forward that there's much, much more to do," said Thomas Giglio, Kayden's maternal grandfather.
"I want to thank Senator Santarsiero, Representative Warren, and Representative Davis. We wouldn't be here without you," said Brian Sherlock, Kayden's stepfather. "Everything we do here is bittersweet. I wish we didn't have to be here. We won't stop until this becomes law here in Pennsylvania and across the country. I think that if this bill was in place last August, Kayden would still be here."
Since the girl's death, Kayden's family has stated Kayden's Korner to fight for reform in the courts and government for families dealing with domestic custody disputes.