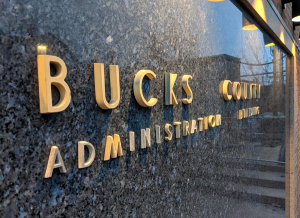 A federal judge rejected a petition to reconsider a $67 million judgement that leaves Bucks County on the hook.
In a decision issued last Friday, U.S. District Court for the Eastern District of Pennsylvania Judge Wendy Beetlestone shot down the county's first attempt to review the judgement and request a new trial.
In May following a trial in Philadelphia, a jury found that Bucks County and the county correctional facility wrongfully violated the Criminal History Records Information Act, commonly called CHRIA. The class-action lawsuit alleged that county did not handle inmate information correctly.
The jury awarded $67 million in punitive damages. The amount was much smaller than the $670 million in damages that could have been awarded. The number was related to the roughly 67,000 people reportedly impacted by the CHRIA violation.
In her decision from last week, Beetlestone noted that the award of $1,000 for a CHRIA violation is the minimum required for a "willful violation" under the statue. She said the award does not "shock the conscience" and is not "plainly excessive and exorbitant."
Bucks County taxpayers are responsible for the entire judgement amount with no insurance covering it, officials said in late spring.
A county spokesman reached Monday afternoon did not wish to comment on the Friday opinion from the federal judge.
The county issued a lengthy statement in spring that stated they were disappointed. The inmate lookup tool that was at the center of the lawsuit, according to county officials, did not violate CHRIA and their conduct was not willful.
In the wake of the May jury decision, paperwork filed in federal court stated that the final award paid out by county the could fall between $46.6 million and $50.8 million as the exact number of people impacted is determined.
The lawsuit was first filed in late 2012 on behalf of Daryoush Taha, 49, of New Jersey, who was arrested by Bensalem authorities in 1998 and had his arrest expunged in 2000. In 2016, the lawsuit was given class-action status.