By Steve Bittenbender | The Center Square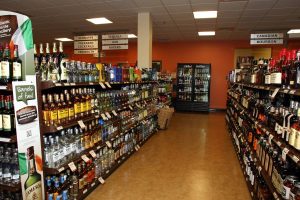 Pennsylvania lawmakers are discussing how expanding the privatization of alcohol sales in the state would improve access and possibly affect jobs.
State Sen. Pat Stefano, R-Bullskin Township, chairman of the Pennsylvania Senate Law and Justice Committee, said he called for an informational hearing after learning from stakeholders that the state is "out of balance" when it comes to package liquor sales.
Currently, the state controls most package liquor sales through the 600 stores the Pennsylvania Liquor Control Board operates. Wine and beer also are available at grocery stores and restaurants.
The hearing gave lawmakers a chance to learn about five bills related to what Stefano called the three biggest issues facing the state in terms of alcohol sales: the lack of retail expansion, the need for more "R licenses" for restaurants in growing communities, and consumer convenience reforms for retailers who sell beer and wine.
The Distilled Spirits Council of the United States (DISCUS) spoke in support of three bills:
Senate Bill 548, sponsored by state Sen. Gene Yaw, R-Loyalsock Township, would allow businesses to operate franchise stores to sell packaged liquor.
Stefano's Senate Bill 880, which would allow restaurants and hotels that already sell packaged wine to sell other spirits
Senate Bill 916, also sponsored by Stefano, a similar bill to SB880 that would offer expanded distributor licenses to businesses that currently are limited to selling malt beverages, such as beer.
David Wojnar, vice president for state government relations for DISCUS, said that the approximately 600 state-run stores do not adequately serve the state's needs. In some rural areas, customers must drive at least 15 miles to get to their closest store.
He added that the trade group is not trying to put the PCLB out of business.
"What these three bills do (is) look to augment and supplement the current system," Wojnar said. "It's not DISCUS's end game to try and privatize the PLCB. … There is room to grow in the spirit space."
Officials from the two unions that represent the employees and store managers at the state-run stores expressed to lawmakers their concerns over the bills.
Neil Cashman, who serves as the government affairs coordinator for the Independent State Store Union (ISSU), said the limited number of stores helps to better regulate the sale of alcohol. Increasing the number of stores would allow for greater access, leading to increased consumption and more abuse.
"Simply put, easy access to alcohol has a downside," he said.
Wendell Young, president of the United Food Commercial Workers Local 1776, said the union representing 3,500 PLCB workers opposes 548, 880 and 916 because it believes those legislative proposals would weaken the board.
State Sen. Jim Brewster, D-McKeesport, the committee's minority chairman, said he would oppose any bill that threatened the state-run stores
"I'm not going to support anything that's going to cost 3,500 people their jobs, whether it be tomorrow or 10 years from now," he said. "That's not what we're here for. Just so that somebody else can make a little more revenue."