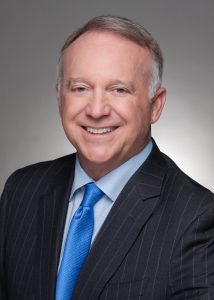 The former CEO of a multi-billion dollar technology company is joining the transition team for returning Commissioner Diane Ellis-Marseglia and Commissioner-elect Bob Harvie.
Tom Lynch, a Middletown native who is board chairman for TE Connectivity and the firm's former CEO, is volunteering to lead the transition team's budget/finance review subcommittee.
"Lynch, who has decades of highly sophisticated financial experience with multi-billion-dollar companies, will lead the committee in studying Bucks County's approach to budgeting and finances," the Marseglia-Harvie Transition Committee said in a statement.
Lower Makefield attorney Tom Jennings, who works with FisherBroyles LLP, is leading the transition team and said the subcommittee headed by Lynch will take a month-long look at the county's budgeting.
Come January, Marseglia and Harvie will take a Democratic majority on the Bucks County Commissioners after years of Republican rule. The majority of the row offices will also be in the control of Democrats.
Lynch and his wife founded the Danaher Lynch Family Foundation that donated $5 million to Conwell-Egan Catholic High School in Bristol Township.
The transition team invites the public to ask questions and relay concerns and comments to transitionforbuckscounty@gmail.com.