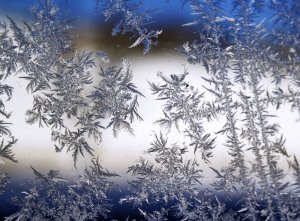 A storm system expected to impact Lower Bucks County on Monday into Tuesday could cause some hazardous driving conditions.
The National Weather Service said Sunday evening that snow would move into the as early as the Monday morning commute and switch to rain later in the day as temperatures rise above freezing.
A Winter Weather Advisory was issued for Monday into Tuesday morning.
Forecasters were called for as much as a coating of snow and a chance of some minor icing in Lower Bucks County. However, they noted that any accumulation amounts are dependent on the timing of the temperatures changes.
"Regardless of the exact snow and ice amounts, areas in the advisory are expected to have very slippery conditions with ice coming on top of snow. This could affect commutes both Monday and Tuesday (with the worst conditions expected for the Monday afternoon and Tuesday morning commutes). Bridges and overpasses will be especially slippery," forecasters wrote in a summary.
The storm will be followed Tuesday by windy conditions, which cause some limbs to be brought down.