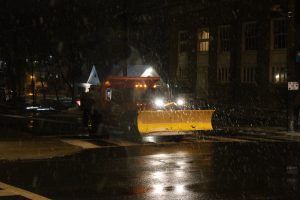 Mild weather will lead to a cold front that could bring some snow showers to the region Tuesday night into Wednesday morning.
The National Weather Service is calling for a possible coating of snow by Wednesday morning with a chance for up to an inch in some part of Lower Bucks County.
The storm is expected to start as rain and shift to snow overnight as temperatures drop and cold front moves in. The precipitation is expected to end before Wednesday afternoon, forecasters said.
Tuesday's daytime temperatures were a bit warmer than normal for the season.