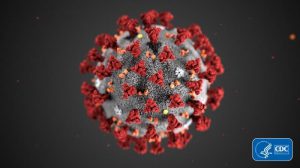 While Pennsylvania has no confirmed cases of the novel coronavirus, state health officials remain on alert and have issued tips to the public and guidance for residents returning from China.
As of Monday morning, there are 12 confirmed coronavirus cases in the U.S. and zero in Pennsylvania. The closest confirmed case is in Massachusetts, according to the Pennsylvania Department of Health and Centers for Disease Control and Prevention (CDC).
Worldwide, there have been 910 deaths from the coronavirus and 40,651 cases, according to media reports.
Secretary of Health Dr. Rachel Levine late last week cautioned Pennsylvanians to avoid all unnecessary travel to and from China, but noted that all travel to the country cannot be avoided.
"In that case, we are urging Pennsylvanians to be aware of and follow our guidelines to help protect their health and others around them. In addition, we encourage everyone to actively protect their health by getting their flu vaccine, washing their hands frequently or using an alcohol-based hand sanitizer, covering your coughs and sneezes, cleaning commonly touched surfaces and staying home if you are sick," Levine said.
State health officials said that Keystone State residents who have visited mainland China recently are advised to self-monitor for fever, cough and shortness of breath and stay home, avoiding group settings like work and school for 14 days following their return. Those who visited the country are advised to contact 1-877-PA-HEALTH (1-877-724-3258).
"While the threat from 2019-nCoV remains low, it's important that you take these steps to protect public health," Levine said.
"Remember, you are much more likely to become sick with the cold or flu, than to be diagnosed with coronavirus," Levine said. "Since October, there have been more than 45,000 diagnosed cases of flu and 33 deaths in Pennsylvania alone."
Earlier this month, state health officials told residents that Asian American/Pacific Islander individuals are at no higher of a risk of carrying the coronavirus than any other individual.
The coronavirus that is causing concern was first detected in Wuhan City, Hubei Province, China, in December 2019.
Federal and state health officials said the symptoms of the coronavirus include fever, cough, and shortness of breath. Signs of illness could appear in as few as two days or as long as 14 days after exposure. While the coronavirus has killed many people, the majority of those dealing with it have survived with some showing little to no symptoms.
Anyone who does not feel well should:
Cover any coughs or sneezes with their elbow, not their hands.
Clean surfaces frequently, such as countertops, light switches, cell phones and other frequently touched areas.
Contain– if someone is sick, they should stay home until they are feeling better.