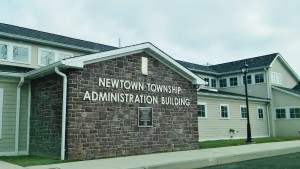 The Newtown Township Board of Supervisors voted earlier this month to hire a financial consultant.
The Supervisors voted to hire Econsult Solutions Inc. for just under $70,000 to put together a report with recommendations on the township's spending objectives and goals. The report is expected to come as the township seeks to sure-up its financial future. 
Supervisor Chairman Phil Calabro said the township is becoming more built up and opportunities for new development and revenues are becoming slimmer. 
The Supervisors have talked for months about hiring a firm to work on a report on its finances. 
Earlier this year, Supervisors mentioned that the township's earned income tax (EIT) revenue has been dropping as more towns implement them and siphoned funds away from Newtown Township. The township relies on earned income tax over property taxes to fund its annual budget. 
Calabro joined fellow supervisors Dennis Fisher, John Mack, and David Oxley, who was recently appointed, in voting to hire Econsult Solutions. Supervisors Kyle Davis did not vote to hire the firm.