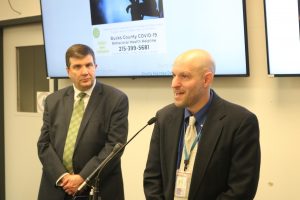 On Thursday evening, Bucks County began making public the hometown of COVID-19 patients.
Hours earlier, Bucks County Health Director Dr. David Damsker said releasing town-level data would happen as community spread began. Previous to this week, the county knew all the cases came from out of county or out of state.
As of Thursday night, Bucks County's 14 confirmed COVID-19 cases were spread between Buckingham Township, Doylestown Township, Lower Makefield Township, Northampton Township, Upper Makefield Township, Upper Southampton Township, Warminster Township, and Warrington Township.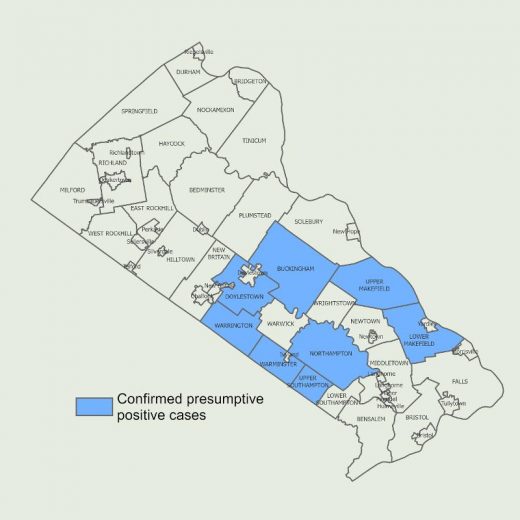 "We want to make sure before we do this that everyone who lives in a municipality that is colored in shouldn't panic," Damsker said, adding he expects the number and location of cases to expand.
Last week, Damsker defended the practice of not releasing the hometown of patients. At that time, he stated there was not a public health reason to release the locations of positive cases.
County officials began to get criticism from the public on the issue. In neighboring Montgomery County, health officials release the hometown and age of patents.
State health officials said last week that counties have control over the information they release.