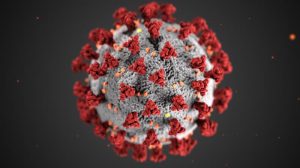 Two more Bucks Countians have died of COVID-19, officials announced Sunday night.
The one victim was in her 90s and had "severe and longstanding pulmonary issues." The other victim was in his 80s and had "chronic underlying conditions," county officials said.
The two latest deaths happened at intensive care units.
On Saturday, a man in his 60s with some underlying health conditions became the county's first COVID-19 causality.
Dr. David Damsker, the Bucks County Health Department director, said 18 county residents were in hospitals for treatment for COVID-19. Of them, 11 were in stable conditions and seven are on ventilators in critical condition.
On Sunday night, the county's total of positive cases was 249.
Damsker said on Friday that there were likely an untold number of unreported cases.
Damsker told LevittownNow.com that several first responders and medical providers have tested positive for COVID-19. He declined to release further information.
"Despite the rising number of cases, Damsker said he continues to be encouraged by the apparent lack of community spread in most of them. Only one or two of the new cases could not be traced to a likely source of infection, such as travel to New York or contact with someone known to be infected already," the county said in a statement.
The county also released a new map showing the range of confirmed cases per a municipality. Middletown, Northampton, and Lower Makefield had all reported between 21 to 50 reported positive cases.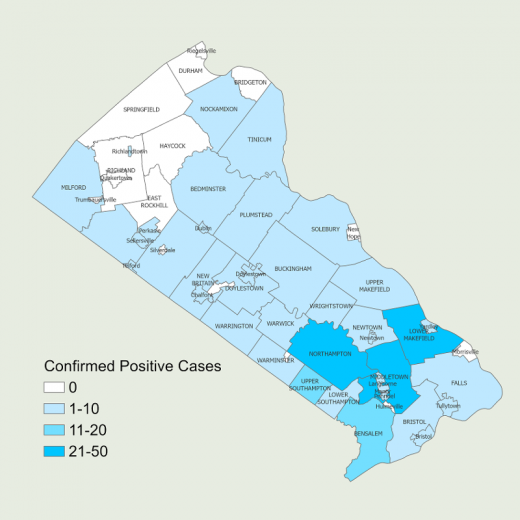 As of Sunday night, 21 Bucks Countians had recovered from COVID-19.