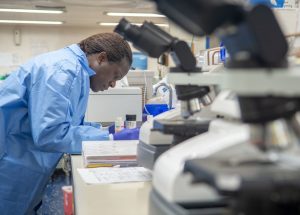 On Friday night, Bucks County officials announced 13 more deaths of patients with COVID-19.
The new deaths were of six men and seven women ranging in age from 68 to 93, officials said. All those whose deaths were reported on Friday had underlying health problems.
The county reported 101 new COVID-19 cases on Friday, bringing the total to 3,169 cases.
While the county and state have declined to release the names of licensed long-term care and nursing facilities with outbreaks, the county did release Friday night that 861 COVID-19 positives have been among long-term care residents, 444 employees of those facilities, and 470 were cases through caught through community spread. However, officials have said in the past the numbers can be misleading because many who likely had COVID-19 were not tested for confirmation.
As of Friday night, 240 COVID-19 patients in Bucks County were in hospitals. Of them, 28 were in critical condition on ventilators.
A total of 792 Bucks Countians who tested positive for COVID-19 have recovered.