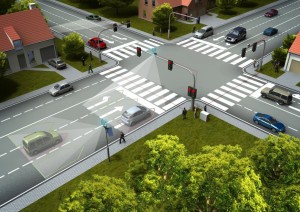 Commuters may experience delays while traveling along the Newtown Bypass on Thursday.
According to the township, the timing of the traffic lights on the bypass were being adjusted as of 11 a.m. on April 21. The lights, which are being changed one at a time throughout the day, is an effort to assist the synchronization of adaptive signals along the corridor.
The adaptive signal technology, which is part of a PennDOT project, was installed on the Newtown Bypass last week, but nearly immediately experienced issues. According to Township Manager Kurt Ferguson, the lights were having difficulty communicating with one another. The technology, according to Ferguson, will be modified over the next week or so for an official launch expected on May 6.
Township officials noted that a police officer is stationed at each intersection to assist with traffic control as the project moves forward.