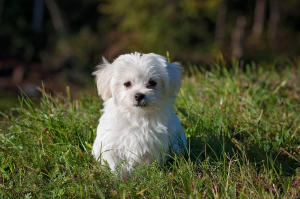 Humans aren't the only ones who can suffer from extreme allergies – dogs, cats and other pets are just as susceptible and less able to tell about their troubles.
According to doctors at the Veterinary Specialty and Emergency Center (VSEC) in Middletown, dogs and cats don't breath in allergens, but absorb it through their skin. Instead of sneezing and coughing, they scratch and can cause visible irritations or wounds.
Excessive scratching, pets and their owners by extension, often have a hard time sleeping through the night.
"It affects dogs and cats, we've allergy-tested horses, and allergy-tested primates and even a polar bear at the zoo," said Dr. Robert Schick of VSEC owner BluePearl Veterinary Partners, who is board-certified in veterinary dermatology.
"Just as people have allergies, dogs and cats can have allergies too," explained Dr. Garret Patchinger, a board certified emergency and critical care specialist at VSEC.
It is less common to see anaphylactic reactions in dogs and cats, but they are possible. More so, according to Patchinger, there will be more delayed reactions where the symptoms are not life threatening.
One important piece of advice Patchinger has for concerned pet parents is to call your veterinarian before looking online for potentially dubious remedies.
There are a number of ways to combat exposure to allergens. Giving dogs and cats cool baths about once every week, as well as wiping down their legs and bellies after walks may provide some relief. Inside cats are lucky in that they can easily avoid pollen, but there are other allergens which are present inside and all year long, such as dust mites.