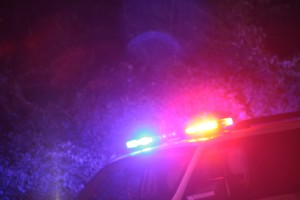 Tips through Bucks County CrimeWatch, a new online tool employed by local law enforcement, have already helped Bensalem and Newtown Township police close cases. And now the rest of Bucks County's police departments are getting on board.
The new CrimeWatch platform and app is active with 28 Bucks County police departments and the Bucks County District Attorney's Office. Residents can visit the site online to sign up for alerts, see cases and submit tips to law enforcement.
Bensalem police, according to prosecutors, have used the tool to catch a suspect wanted for a home-invasion, sexual assault, an alleged hit-and-run driver suspected of critically injuring a bicyclist, and a suspected credit card thief who was charged with theft and fraud. In Newtown Township, detectives were able to identify a group of individuals who caused problems for local business owners last month.
District Attorney Matt Weintraub explained the tool will be used by police to send out up-t0-date information and residents. The information, the county's top cop said, will not only send out bad news but also good news. Residents can expect local police to send out kudos to officers who go above and beyond, information on suspects and fugitive being sought, basic details on arrests, traffic information, missing person alerts and other important information from police.
"This is the end of the 'snitches get stitches' culture," Weintraub said, adding residents can submit tips securely and anonymously.
"We're not asking people to become vigilantes; quite the opposite. If you have a tip, or information that could help solve a crime, you can now submit that tip anonymously through the CrimeWatch platform," Weintraub said.
Officials said the tool allows residents to examine crime from a street-level view.
Matt Bloom, the founder and CEO of CrimeWatch, explained that the technology allows everyday residents to remain safe and keep alert of what is happening in their community.
The CrimeWatch platform in Bucks County is being paid for during its first year through a homeland security grant obtained by Bucks County Emergency Management Agency Director Scott Forster. Weintraub said he hopes to obtain grant funding to pay for the program either in part or fully in the coming years. Local towns might have to chip in funds in future years if they want to continue using the program.
Bloom said the CrimeWatch program was started in 2012 and has 140 police departments sign up.
For more information about Bucks County CrimeWatch, visit BucksCrimeWatch.org. The app can be found on the  Android and Apple platforms.