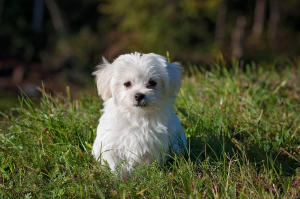 Pennsylvania Dog Wardens have set their sights on Bucks County and will be making sure your pooch is licensed.
The dog wardens will be canvassing the county all next week, according to Thomas Panzer, Bucks County's treasurer.
According to officials, 2017 dog licenses can be purchased at the treasurer's office in Doylestown, authorized agents or at www.padoglicense.com. The licenses are required by state law for all dogs 3 months or older.
"All license fees support animal control through the Pennsylvania Department of Agriculture's Bureau of Dog Law which is responsible for ensuring the welfare of dogs, regulating dangerous dogs and overseeing annual dog licensing and rabies vaccinations. If my dog was lost, I know a license is the best way to get my dog home," Panzer said.
The license application collects the dog owner's contact information and details about the dog; the name, age, breed and color. This information is used by the Pennsylvania Department of Agriculture's Bureau of Dog Law, local police and shelters to identify lost dogs and return them home safely.
Annual licenses cost $8.50 or $6.50 if the dog is spayed or neutered. Lifetime license are also available in Doylestown for $51.50 or $31.50 for dogs that have permanent identification such as a microchip or tattoo. Discounts are offered for persons with disabilities and senior citizens.