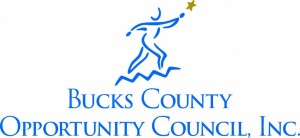 The Bucks County Opportunity Council (BCOC) has received a grant that will give a helpful push for the organization's food program.
The grant comes from the Leo and Peggy Pierce Family Foundation and is worth $14,000. According to a press release from the BCOC, the money will be used to help transport donated foods among the county's food pantry network. The donations come from BCOC partners like Wegmans, Applegate Natural and Organic Meats, Rolling Harvest Food Rescue and Philabundance.
We are grateful for the support from the Leo and Peggy Pierce Family Foundation," explained Heather Foor, Food Program Manager at the Opportunity Council. "With the support of our partners including the County of Bucks, we have been able to serve more people than ever before. With this grant, we will continue this momentum and be better able to track the food donations as well," she said in the release.
The BCOC helps to supply food to more than 60 pantries throughout the county and operates two Fresh Connect programs in Bristol and Ottsville.