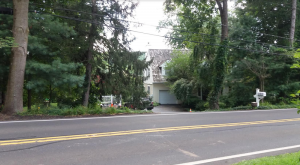 Prosecutors are expected to announce the filing of criminal charges in connection to the August homicide of a 64-year-old Upper Makefield man.
The Bucks County District Attorney's Office said authorities will hold a press conference at 2 p.m. in Doylestown to detail the charges.
Michael D. McNew, 64, of 1050 River Road in Upper Makefield's Washington Crossing section, was found deceased inside his riverfront home on Tuesday, August 8. An autopsy confirmed his death was a homicide.
Police, firefighters and medics were dispatched to McNew's home initially for a medical call. Upon arrival, they found McNew deceased, a source told NewtownPANow.com.
Police spent hours at McNew's home and even brought in Trenton's dive team to search the Delaware River near the 2,700-square-foot riverfront home.