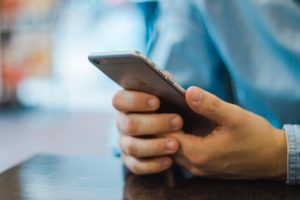 There's another local area code to remember starting next month.
The 445 area code will begin being assigned to new phone numbers in parts of Berks, Bucks, Lehigh and Montgomery counties and the entire city of Philadelphia. Despite some confusion, the soonest the 445 area code will be assigned is early next month.
The new area code will join mainstays 215 and 267 in the region and customers with those digits will keep them on existing phone lines.
Verizon noted on their website that calls with the 445 area code will still be considered local for customers with a 215 or 267 area code.
"It is important for consumers across the Philadelphia region to understand that the activation of this new area code will not change the way they dial calls or result in any changes to their service," said Pennsylvania Public Utility Commission Chairman Gladys M. Brown. "For nearly 20 years, callers in the 215/267 area have been using 10-digit dialing – so the biggest adjustment for many will be recognizing that calls to-and-from the '445' area code are still local calls."
The 215 area code was established in the late 1940s. As combinations of numbers began to shrink in the 1990s, the 610 area code was added for the Lehigh Valley in 1994 and 267 came into existence in 1997.