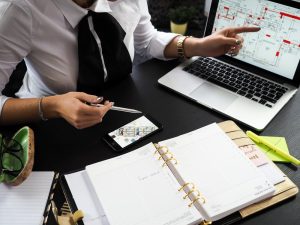 A Newtown-based company that offers recruiting and human resources software has received $8 million during a Series B financing round.
The capital funding round gr8 People was led by Boston-based Ascent Venture Partners. It will go toward scaling the business to "meet the increasing demand for the gr8 People platform in existing and new markets." Money will also be invested in expanding the company's One-Experience Talent Platform.
"Talent acquisition professionals are under tremendous pressure to attract, engage, and hire the best talent, while ensuring an exceptional experience for all participants throughout the talent lifecycle," said, Diane Smith, CEO and Co-Founder of gr8 People. "We're thrilled to see that instead of looking within the accepted boundaries of how recruiting technology has always done things, that our transformative vision has come to life in the form of our One-Experience Talent Platform."
The company, which Technical.ly reported has 50 employees, gained 95 new customers in 2017. Some of the company's clients include: Talbots, Teradata, NBCUniversal, Netflix, Argus, Precision Medicine Group, Pivot Physical Therapy, and Randstad UK.
"We are confident that gr8 People will keep building on its established leadership position and fuel the market with best-in-class technology solutions,"said Luke Burns, general partner at Ascent Venture Partners.
Diane Smith and Jayne Kettles founded gr8 People several years back. The two were both entrepreneurs who had a previous company acquired by ADP.