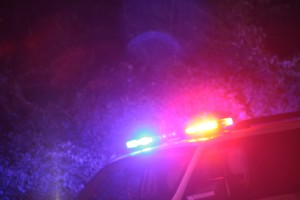 Four children were injured when a vehicle struck them at the annual Washington Crossing Christmas Tree Lighting Friday evening.
Firefighters, medics, and police were dispatched for the crash on River Road not far from the Washington Crossing Bridge around 5:30 p.m.
Upper Makefield police said the four children sustained serious, but non-life-threatening injuries. Three were taken to Children's Hospital of Philadelphia and one was released from St. Mary Medical Center in Middletown late Friday night.
The driver of the striking vehicle stopped and the driver was not impaired, police said. They added that the driver is cooperating.
The investigation into the crash was continuing as of Saturday.
"We ask that you remain patient as the investigation unfolds and please keep all those involved in your thoughts and prayers as those families try to deal with this tragic accident during the holiday season," police said.
In the moments after the crash, bystanders, nurses, and doctors who were in attendance all rushed to render aid to the injured children.
"We cannot fully express our gratitude for all your help," police said.