The following was provided courtesy of the Newtown Township Police Department.
Newtown Township
January 1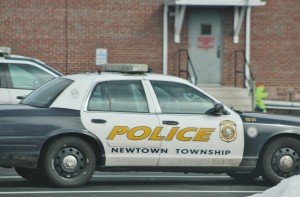 Theft
Just before 4 p.m., police were contacted by a victim of theft. According to the victim, at approximately 2 p.m. she went to Dunkin Donuts and left her wallet in the ladies room. She did not realize she had left her wallet behind until she returned home. She called Dunkin Donuts and was told that her wallet was turned in by a young girl. When her wallet was retrieved, it was discovered that $180 in cash was missing.
Alarm
At approximately 7:45 p.m., police responded to the Publick House for the report of a noise complaint. The complainant reported an alarm going off for the past 12 hours. Upon arrival, police determined that the noise was coming from a septic system. The owner was contacted to turn off the alarm.
---
January 2
Attempted Fraud
Around 8:45 a.m., a Wrightstown Township resident contacted police to report a suspicious phone call. The complainant explained that she was told that her grandson had been arrested for a DUI after a traffic accident. Furthermore, she was told that she needed to take steps to withdraw $7,500 cash from her bank account to cover some legal fees.  The complainant recognized this as a scam and only recorded the information to report it. Police advised the complainant that the best recourse was the course she chose – to not proceed with any steps and to disconnect the call.
Theft
Shortly before 6 p.m., a Heather Court resident contacted police to report a theft of a package. The investigation is ongoing at this time.
Noise Complaint
Police were dispatched to Heather Court around 8 p.m. for the report of loud music coming from a vehicle. Police responded to the location and did not hear any loud music being emitted from any of the vehicles within the area. All appeared in order and patrol was resumed.
---
January 3
Criminal Mischief
At 1 p.m., police were dispatched to the Newtown Grant Recreation Center for the report of criminal mischief involving broken glass in the parking lot. Upon arrival, the officer observed the broken glass debris in the parking lot and spoke to the victim who explained that they believe the criminal mischief occurred overnight.