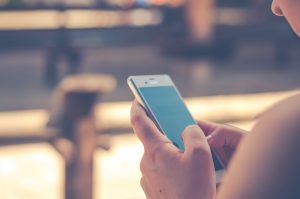 Bucks County high schoolers have been sharing what officials are calling a "disturbing" video that parents and students said appears to depict a young woman performing a sex act with a dog.
Reports from parents and letters from school administrators confirm the video has made to students in the Bristol Borough, Bristol Township, Council Rock, Neshaminy, Palisades, Pennsbury, Pennridge, and Quakertown school districts in the county.
The video that has spread like wildfire between students over the past week was shocking to many who viewed it, most commonly on Snapchat, said two Bucks County parents and one local official.
Council Rock Superintendent Dr. Robert Fraser wrote in a letter to parents that authorities are reviewing the origins of the video and warned that students should not download or view it.
Pennsbury Superintendent Dr. William Gretzula stated in a letter to parents that this is an opportunity for them to speak to their kids about viewing and sharing videos that feature potentially illegal content. He added that content viewed and accessed by students through the district's systems could be monitored and screened.
One local official who has knowledge of the video but did not wish to be named told NewtownPANow.com that clip is believed to have spread to schools throughout the county and further. They also pushed back at rumors that a local student was featured in the footage.
The Bucks County District Attorney's Office referred questions on the video to state police, who were not immediately available for comment.