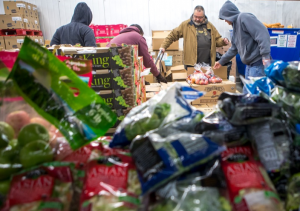 State officials reminded the public Thursday that Women, Infants, and Children (WIC) program offices remain open during the federal government's partial shutdown.
Statewide, more than 205,000 pregnant women, mothers, and children are enrolled in WIC program that offers access to healthy food choices for pregnant and postpartum women, breastfeeding mothers, and children under age five.
"While we are hopeful that the federal government will quickly end the shutdown, we must make sure that mothers, infants and children have access to nutritious food," Pennsylvania Health Secretary Dr. Rachel Levine said in a statement. "WIC programs across the commonwealth are funded and remain open at least through February. Programs like WIC are essential to providing families healthy food options, and the Wolf Administration is committed to ensuring these programs continue."
Funding for WIC comes from the U.S. Department of Agriculture, which is being impacted by the shutdown.
Levine said the program is funded through February.