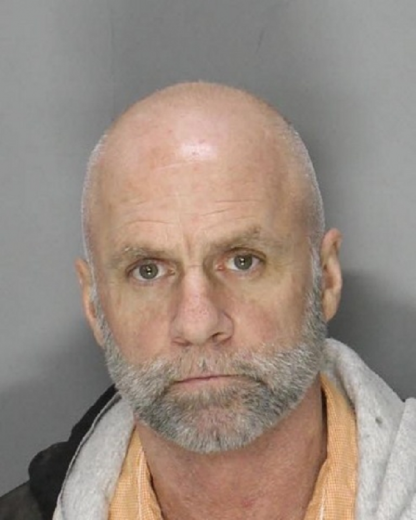 Bucks County law enforcement have a warning after a Yardley Borough man was charged with prostituting himself while knowing he has human immunodeficiency virus (HIV).
Mark Andrew Kernan, 57, was arraigned Wednesday evening on charges of possession with intent to deliver methamphetamine, criminal use of a communication facility, prostitution, and possession of a controlled substance.
Kernan is alleged to have used his Yardley home as a place of prostitution since at least 2017. Previously, he lived in Philadelphia, the Bucks County District Attorney's Office said.
Kernan indicated to Bucks County Detectives that he has HIV. However, authorities said they do not know how long Kernan lived with the illness or whether he informed clients before engaging in sex acts.
"This is a public health issue. We are not making morality judgments here," District Attorney Matt Weintraub said in a recorded statement. "If you've had sexual contact with this man, seek a medical evaluation immediately."
Kernan promoted his services online as "erotic male massage" in the Philadelphia area. He provided clients with food, drinks, and drugs, authorities said.
In court papers, a male informant told detectives he met with Kernan earlier this month and the 57 year old provided him with drinks to get him intoxicated and suspected drugs in a glass smoking pipe. An unknown third person was allegedly involved in sex acts with the impaired informant.
The informant told investigators Kernan solicited for more paid encounters and agreed to charge the man for sex and meth for $575. Kernan itemized his prices in the messages, authorities said.
According to the Centers for Disease Control and Prevention, HIV "weakens a person's immune system by destroying important cells that fight disease and infection." There is no cure, but the illness can be managed with assistance from modern medicine. HIV does not automatically lead to acquired immunodeficiency syndrome (AIDS), but untreated HIV could lead to potentially-life threatening AIDS.
Kernan was arraigned before District Judge Robert Wagner and bail was set at $500,000 unsecured.
Anyone with information or who may have had relations with Kernan have been asked to call Bucks County Detective Lt. Robert Gorman at 215-340-8141.