Provided by the County of Bucks: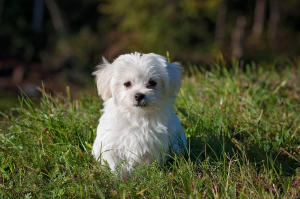 Gov. Tom Wolf has proclaimed February "Love Your Dog Month" in Pennsylvania and, in keeping with that message, Bucks County Treasurer Thomas Panzer urges all Bucks County residents to purchase their dog licenses now at his office.
If your dog is lost, a license is the best way to get your dog home," Panzer said. "Not only does licensing your dog prove you are a responsible pet owner, it's the law."
State law requires all dogs three months or older to be licensed by January 1 each year. The fees, Panzer said, support animal control through the Pennsylvania Department of Agriculture's Bureau of Dog Law enforcement which is responsible for ensuring the welfare of dogs, regulating dangerous dogs, and overseeing annual dog licensing and rabies vaccinations.
An annual license costs $8.50 or, for a spayed or neutered dog, $6.50. Lifetime licenses are also available for $51.50 or, for dogs having permanent identification such as a microchip or a tattoo, $31.50. Senior citizens (at least age 65 at time of application) and persons with disabilities (specific proof required) may purchase licenses at a discounted rate.
Failure to license a dog carries potential penalties far beyond the cost of a license. Dog wardens randomly canvas neighborhoods to ensure that all dogs are licensed; violators may face fines of up to $300 for each unlicensed dog.
Annual and lifetime license applications and procedures can be found on the Treasurer's Office website: http://www.buckscounty.org/government/RowOfficers/Treasurer/DogLicenses
The license application requires the owner's contact information and details about the dog including its name, age, breed, and color. This information is used by the state Bureau of Dog Law, local police, and shelters to identify lost dogs and return them home safely.
A list of the 2019 Bucks County dog agents who sell annual licenses can also be found on the Treasurer's Office website. Licenses may be purchased online as well at www.padoglicense.com
Lifetime licenses are only available through the County Treasurer's Office.
For more information,visit www.licenseyourdogPA.com or contact Verna North, State Dog Warden at vnorth@pa.gov or 610-909-5707.