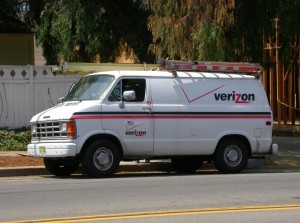 A promotion from telecom giant Verizon didn't live up to its promises, according to a new lawsuit filed by the Pennsylvania Attorney General's Office.
The lawsuit, which was filed this week in the Philadelphia Court of Common Pleas, alleges that Verizon advertised to Pennsylvanians that they would receive a free Amazon Echo and, in some cases, a free Amazon Prime subscription for beginning or renewing specific contracts between November and January 2018. Customers were told they would learn more on the promotion via email, but they said they never received the information to obtain their free Echo and/or Amazon Prime membership as promised.
"If a company chooses to promise incentives to consumers signing up for their services, it is their legal responsibility to deliver on those promises," Attorney General Josh Shapiro said.
Shapiro's office claims that while the company knew there were problems with the program, they continued to offer two-year deals with the incentives.
Customers reported that they called Verizon for help and were made to wait on hold for long period of times and transferred to multiple agents without receiving assistance.
Consumers who believe they have experienced issues with Verizon's deal for a free Echo and/or Amazon Prime membership can contact the authorities at 1-800-441-2555 or scams@attorneygeneral.gov, or can file a complaint at attorneygeneral.gov.