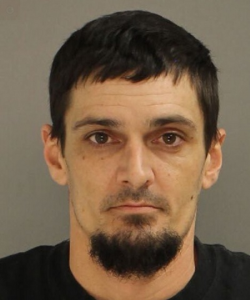 A Langhorne man has been charged following a serious Newtown Township crash that left a 12-year-old child with serious injuries.
Thomas Earl Philippi Jr., 35, was arraigned Wednesday before District Judge Mick Petrucci on charges of aggravated assault by vehicle while DUI, aggravated assault by vehicle, DUI, recklessly endangering another person, possession of a controlled substance, possession of drug paraphernalia, prohibiting text-based communications, and reckless driving.
According to Newtown Township police, Philippi was behind the wheel during a January 27 evening single-car crash on Swamp Road in the area of Covered Bridge Trial. The 12-year-old child was a passenger in Philippi's vehicle and sustained serious injuries.
Philippi and the child were transported to St. Mary Medical Center in Middletown, and the child was later flown by medical helicopter to Children's Hospital of Philadelphia.
The crash closed Swamp Road for several hours as police investigated.
The Bucks County District Attorney's Office, the Bucks County Accident Reconstruction Team, and a Philadelphia-based forensic, scientific, and engineering firm assisted in the probe into the crash.
Philippi's bail was set at 10 percent of $100,000 and he was released Wednesday after a bail bondsman was able to post it.
Editor's Note: All individuals arrested or charged with a crime are presumed innocent until proven guilty. The story was compiled using information from police and public court documents.