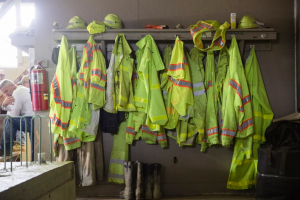 Pennsylvania's unemployment rate dropped slightly in February.
Seasonally-adjusted data released last week by the Pennsylvania Department of Labor and Industry shows there was a drop of one-tenth of a percentage point from January to February. The 4 percent rate matches the lowest rate on record.
The national unemployment rate for February was 3.8 percent, according to the U.S. Bureau of Labor Statistics.
In February, 6,209,000 Pennsylvanians were employed, and the number of unemployed residents was down 5,000 from January to its lowest level since October 2000.
The largest job volume gain was in the trade, transportation, and utilities industries. Service providing industries and leisure and hospitality jobs both rose to record highs.