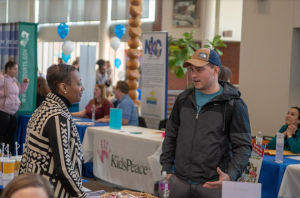 Bucks County Community College will be hosting a job fair next week.
The job fair will take place Thursday, April 4 from 11:30 a.m. to 1:30 p.m. at the Linksz Pavilion on the Newtown Township campus.
The community college's Center for Student Employment and Career Development is hosting the free job fair that is open to students, alumni, and community members, organizers said.
More than 85 companies and organizations will be attending the job fair. They will represent a wide variety of industries.
Those who attend are encouraged to bring resumes and wear business attire.