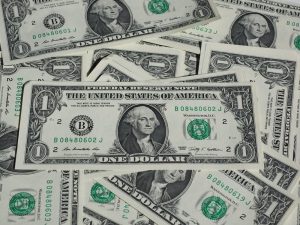 Two Lower Bucks County state representatives announced Thursday that they plan to introduce legislation that would freeze property taxes for eligible homeowners who are age 65 or older.
Langhorne-based State Rep. Frank Farry and Northampton-based State Rep. Wendi Thomas, both Republicans, said the legislation would require the older homeowners to have an established residency in the state, paid property taxes for more than five years prior, and have a combined household income under $65,000 per year. A co-sponsorship memorandum filed yesterday in Harrisburg states the legislation would allow for those whose income exceeds $65,000 to qualify if their property tax liability is 10 percent or more of their total income.
"Far too often we hear from seniors in our districts who are on a fixed income and have trouble staying in their homes due to the large burden of property taxes," Farry said. "While ultimately we would like to see statewide elimination of property taxes, we can take the first step by granting immediate relief to our most vulnerable residents."
Thomas said that she heard about the property tax burden from senior while on the campaign trail last year.
"This would provide a much-needed degree of financial certainty for older Pennsylvanians and ensure they can remain in the homes they worked their entire lives for," said Thomas.
The announcement was made at Thomas' Senior Fair at Spring Mill Manor in Northampton.
The lawmakers said the bill is expected to be introduced in the coming weeks.