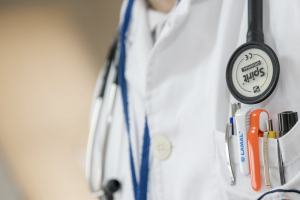 Officials from the Pennsylvania Department of Health sent a message to residents this week: be aware of the dangers of indoor tanning.
Health Secretary Dr. Rachel Levine warned that indoor tanning can lead to cancer and eye conditions.
"Indoor tanning is dangerous and can lead to numerous health issues that can impact individuals for the rest of their lives," Levine said. "This time of year is very popular for people, especially high-school aged students, to go into tanning booths because of events such as prom and graduation. It is important to remember that tanning is illegal for minors 16 and younger, and parents who know their minor is tanning indoors are also breaking the law. Additionally, a 17-year old is only allowed to tan with written permission from a parent or guardian."
Although indoor tanning units run on a timer, exposure to ultraviolet radiation (UV) rays can vary, depending on your age and type of light bulbs used. It is possible to get a burn from indoor tanning. A tan is the body's method of responding to the effect of UV rays and is a form of injury. Having a base tan does not protect you from future damage to your skin, or from being sunburned, health officials said.
Intense UV exposure can cause numerous health effects such as cataracts and eye cancer. Indoor tanning can also cause skin cancer. Types of skin cancer include basal cell carcinoma, squamous cell carcinoma and melanoma, the deadliest type of skin cancer.
Melanoma is one of the cancers that can come from prolonged UV exposure. It can often resemble moles, officials said, acknowledging the importance of getting suspicious moles checked by a medical professional.
"This is why it is so important that if you have a mole that seems abnormal or seems to be changing, to have it looked at by a physician. Melanoma that is recognized and treated early is almost always curable. If not detected early, it can spread and be fatal," health officials said.
Pennsylvania had nearly 3,700 new melanoma cases in 2016. Data also shows that one in 41 Pennsylvanians are at risk of developing melanoma in their lifetime.
Health officials said avoiding outdoor tanning and UV tanning beds is one of the best ways to prevent melanoma and other skin cancers. In addition, it is important to prevent sunburns by using sunscreen that contains broad spectrum (UVA/UVB) coverage with an SPF of 30 or higher.
According to a 2015 edition of publication JAMA Dermatology, approximately 7.8 million adult women and 1.9 million adult men tan indoors in the United States.
Several years ago, the U.S. House of Representatives' Committee on Energy and Commerce learned that a study of staff at tanning salons found that 90 percent of the employee did not know the true risks of indoor tanning.
In Pennsylvania, all indoor tanning facility are required to register with the Pennsylvania Department of Health. Those unregistered are operating illegally.