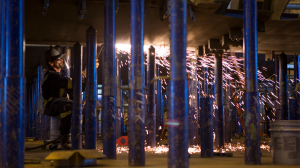 The unemployment rate in Pennsylvania and Bucks County has dropped.
Data from the Pennsylvania Department of Labor and Industry shows the March unemployment rate statewide dipped to 3.9 percent, a rate last seen in 1976.
The national unemployment rate for March was unchanged at 3.8 percent, according to the U.S. Bureau of Labor Statistics.
Numbers from the U.S. Bureau of Labor Statistics show Bucks County's unemployment rate at 3.6 percent, a level not seen since 2007. The number is February's unemployment rate, which is the latest available through county-level federal data.
Statewide, the number of Pennsylvanians employed in March hit a record-high of 6,219,000.
The latest numbers, according to state officials, marks the fourth consecutive month of record numbers.
The largest gain in jobs was in the professional business services sector. The amount of jobs in education and health services and leisure and hospital both hit record numbers.