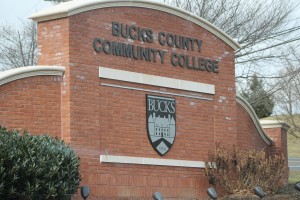 Although slight, tuition will be increasing at Bucks County Community College come the fall semester.
The Bucks County Community College's Board of Trustees approved at $15 per credit increase for county residents last month.
The increase, community college officials said, was needed to to balance the upcoming budget.
"We're committed to providing the highest quality educational experience to prepare our students for the workforce or to transfer to the institution of their choice. This includes retaining dedicated faculty and offering small class sizes," said Dr. Stephanie Shanblatt, community college president. "This balanced budget allows us to invest in the success of our students, including support services like tutoring, the latest technology, and in-demand new programs."
Tuition for in-county residents will increase from $150 a credit to $165 a credit under the new budget. Students who come from Pennsylvania, but not Bucks County will pay $330 a credit, and tuition for out-of-state residents increases from $450 to $495 a credit. Other community college fees remain the same.
The community college has campuses in Bristol Township, Newtown Township, and Perkasie. It also offers courses online.
Last year, the community college raised tuition $5 per credit for in-county students.
Shanblatt said the community college is working to serve all its students and also the community.
The community college had just under 8,000 students and 450 full-time employees as of September 2018. Both numbers were down from the higher levels of several years ago, including roughly 600 student drop since 2016, according to public records.