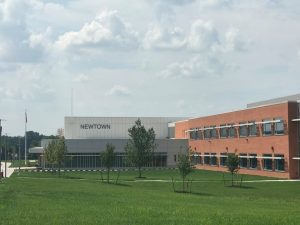 There will be increased security at Newtown Middle School on Friday.
Newtown Township police said in a statement that they received information of an alleged a threat of school violence that would happen on Friday. 
"A thorough investigation was conducted, and as a result, the threat was determined to be NOT credible," police said.
District administration and security worked with police and determined there would be an increased police presence at Newtown Middle School throughout the day.
Other district schools will feature an increased police presence throughout Friday.