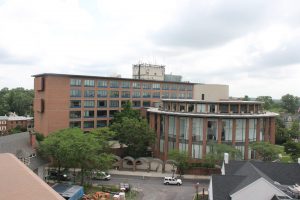 Candidates for the Bucks County Commissioner and row office races went unopposed during Tuesday's primary election.
Incumbent Commissioner Diane Ellis-Marseglia, a resident of Middletown, and Falls Township Board of Supervisors Chairman Bob Harvie will run on the Democratic ticket for the county's top office.
On the Republican ticket, Incumbent Commissioner Robert Loughery, a resident of Bedminster, will team up with Bensalem State Rep. Gene DiGirolamo. Longtime Republican Commissioner Charley Martin did not run for another term and is running for the Centennial School Board.
Democrat Linda Bobrin will face-off against incumbent Republican Don Petrille for Register of Wills.
Republican Bucks County Treasurer Tom Panzer will go head-to-head with Democrat Kris Ballerini.
Incumbent Clerk of Courts, Mary Smithson, a Republican, will face a challenge from Democrat Brian Munroe.
Bucks County Coroner Republican Dr. Joseph Campbell, a podiatrist, will be up against Democratic a registered nurse and an attorney Meredith Buck.
After Democrats won the majority of open seats two years ago, all eyes will be on this November's election as Republicans work to keep offices they already hold.