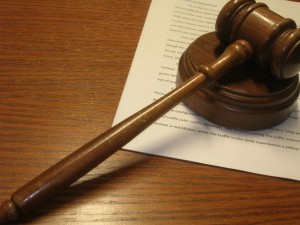 The field of 10 candidates for three Bucks County Court of Common Pleas seats narrowed to six following Tuesday's primary election.
Attorneys Charissa Liller, Jordan Yeager, and Jessica VanderKam will run on the Democratic ticket while attorneys Denise Bowman, Grace Deon, and Allen Toadvine will face them as Republicans.
The group will run to fill two newly-created county judge positions and one that will be empty when 20-year Bucks County Judge Rea Boylan retires. A common pleas judge term is 10 years.
Liller, a resident of Doylestown, has worked as a prosecutor and is now a partner at Curtin & Heefner LLP. She is a former social worker and campaigned on her chops dealing with family court.
Yeager, a resident of Doylestown and husband to acting Pennsylvania Secretary of State Kathy Boockvar, has worked as a partner at Curtin & Heefner LLP. He has strong support from environmental advocates.
VanderKam, a West Rockhill resident, is a partner at Stuckert & Yates and has previously clerked for three Bucks County judges.
Liller, Yeager, and VanderKam all were endorsed by the county Democratic committee.
Bowman, a resident of Middletown, works as a partner at Antheil, Maslow & MacMinn, LLP. She has previously led the Lower Bucks County Chamber of Commerce Board of Directors.
Deon, who lives in Northampton, serves as a partner at Eastburn & Gray and was previously the president of the Bucks County Bar Association.
Toadvine, a resident of Langhorne, is a partner at Marte & Toadvine and works as solicitor for the Bucks County Clerk of Courts. One of his campaign keystones has been understanding the drug epidemic that has rocked Bucks County.
Bowman, Deon, and Toadvine were all endorsed by the Bucks County Republican Committee.