Provided by the County of Bucks: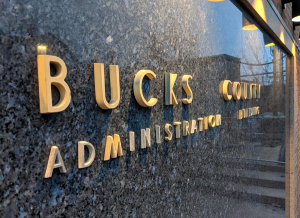 The Bucks County Register of Wills and Clerk of the Orphans' Court has released a series of videos to help educate the public on the office's array of online services.
The videos, released May 28, are in keeping with the Register of Wills' stated mission to "make our segment of the legal system simple and accessible for members of the bar and public at large."
The public long has been able to search and download documents maintained by the office, initiate marriage applications and electronically file Register of Wills documents from their homes or offices at www.buckscounty.org/rowocrecords The new videos should help customers navigate the site.
The videos can be found on the YouTube channel "Bucks Register," as well as the department's official website, www.buckscounty.org/government/rowofficers/registerofwills and other social media platforms. The new tutorials instruct viewers on:
Creating an account
Downloading and paying for images
Applying for a marriage license
Adding funds to escrow accounts
Based on public feedback, the Register of Wills will publish more videos, as needed, and continue to expand its online services.
The office of Register of Wills and Clerk of the Orphans Court is responsible for admitting wills to probate, appointing administrators of intestate estates, collecting inheritance taxes on behalf of the Commonwealth of Pennsylvania, issuing marriage licenses and processing filings involving estate disputes, incapacitated persons and adoptions. Don Petrille has served Bucks County in the office since 2012.