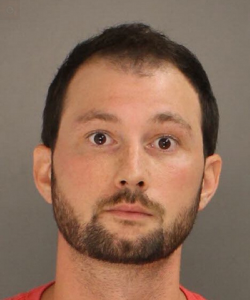 A former manager at the Newtown Athletic Club's sports training facility has been charged with theft. 
Justin Nusblatt, 31, of Solebury Township, turned himself in to Newtown Township police on Wednesday. He was arraigned before District Judge Mick Petrucci on multiple charges of theft, theft by deception, theft by failure to make required disposition of funds, and receiving stolen property.
Police said they first took a report in February 2018 of an alleged theft.
Over the course of more than two years, Nusblatt diverted more than $10,000 from the business, police said.
Nusblatt was released on $50,000 unsecured bail. 
Editor's Note: All individuals arrested or charged with a crime are presumed innocent until proven guilty. The story was compiled using information from police and public court documents.