The Middletown Grange Fair announced its queen for 2019.
Incoming Palisades High School junior Brynn Barnhart received her crown and sash at the Bucks County Commissioners meeting that opened the Wrightstown tradition on Wednesday.
2018 Grange Fair Queen Jessica Raab, a resident of Langhorne, presented the title to Brynn.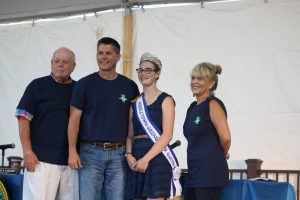 "I'm very excited for the upcoming week at the fair," Brynn said.
The Grange Fair Queen will be out and about at the festivities this week and will serve as an ambassador for the county.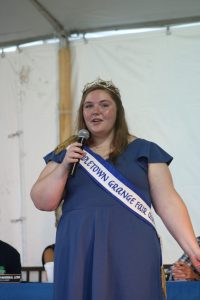 Bucks County Register of Wills Don Petrille, also a board member for the Penn State Cooperative Extension, congratulated Brynn on being announced as grange fair queen.
"I wanted to acknowledge Brynn. I've the opportunity to see Brynn grow over the past four years as a 4-H parent … we're really looking forward to your year as grange fair queen," Petrille said.
The grange fair crown was made and donated by Petrille 's wife Andrea.