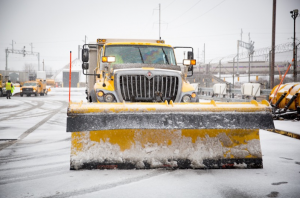 UPDATED: 8:02 p.m., Sunday:
Citing a "challenging forecast," the National Weather Service has issued a Winter Storm Warning for all of Bucks County.
As of Sunday evening, forecasters from the National Weather Service upped their prediction to as much as 5 inches of snow Monday during the daytime and into the evening.
Part of the change was blamed of a forecasted "narrow band of heavier snow may develop Monday morning and continue much of the day." The exact location of the band was not clear, but Lower Bucks County was in the potential target area.
"Travel conditions will become hazardous in areas of heavier snow," forecasters said.
Original Story:
Rain. Snow. Ice.
The Lower Bucks County area could see it all.
The area, which was placed under a Winter Weather Advisory, is expected to see some mixed wintry precipitation Sunday morning with a change to rain as the day progresses. On Monday, the rain is expected to change to snow, which could drop as much as an inch of accumulation, forecasters from the National Weather Service said.
"There is greater uncertainty that freezing rain will occur," they said.
While mainly rain is expected Sunday, a surface low is anticipated to move off the coast and draw cold air into the area into Monday, which will cause wintry precipitation to move in, forecasters said.
The storm could cause some hazardous travel conditions on Monday.